So does this mean that he is currently single then? 'I am indeed, though it's not for lack of trying. I just haven't met the right woman yet.' He smiles ruefully at this. 'I've met plenty of women, that seems to go with the territory, but none of them were quite right for me.'

It looks like it could be a while before Konishiwa! brings you pictures of what will no doubt be the Wedding of the Year (whichever year) then.

Talk of women seems to make Mr Ninja restless, and he leaps up and offers to show off the rest of the castle. As he walks, he offers a potted history of the place. 'The basic foundations have been here since the 12th century, when this was the stronghold of a Japanese lord. But obviously, over the years pieces have been knocked off, or added on, and there's not a lot left that's actually original. Then of course when I moved in here I made some alterations of my own, modernising some pieces, updating the security, that sort of thing.'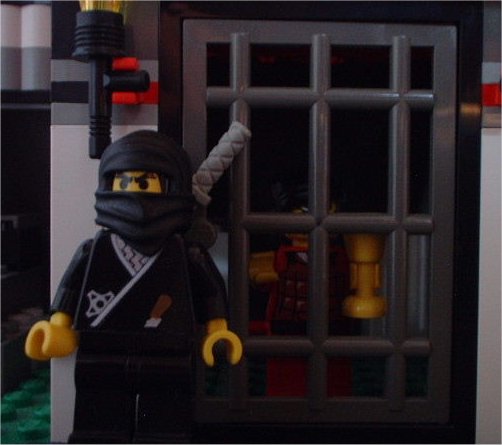 The lavish guest room, where he entertains visitors.